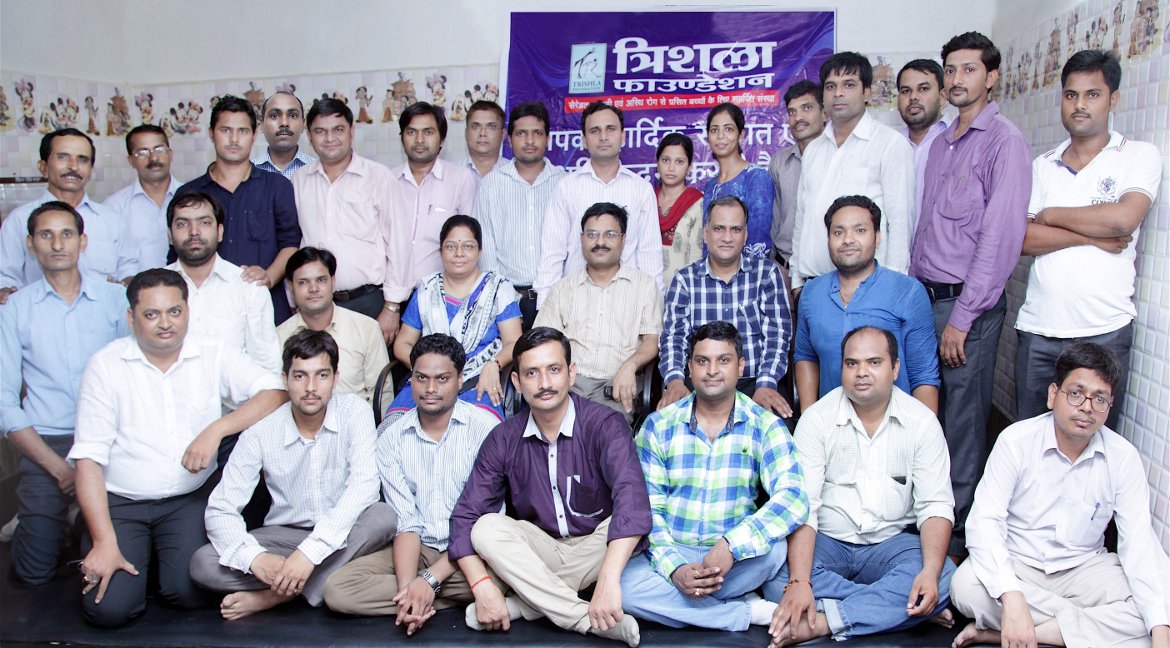 We have highly experienced, talented and dedicated team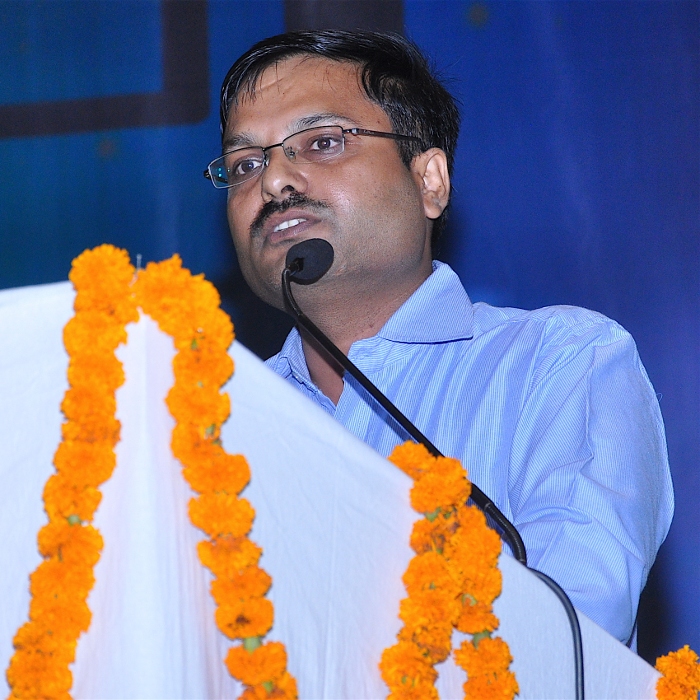 PRESIDENT
Dr Jitendra K Jain
MS Orthopedics, DNB Orthopedics, Pediatric orthopedic surgeon & cerebral palsy specialist , Allahabad, India
---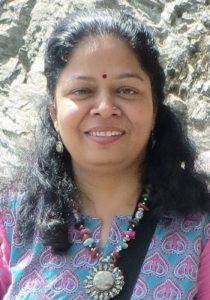 SECRETARY
Dr Varidmala Jain
Phd Public Health, MD Community Medicine, Cerebral Palsy medico-social consultant, Allahabad, India
---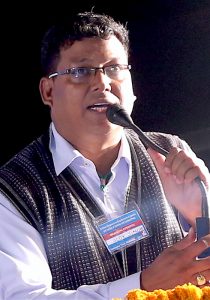 TREASURER
Mr Alok Singh
PGDCBR, Administrator, Govt. of Uttar Pradesh, India
---
TRUSTEE
Prof AN Varma
Ex Prof & head of Deptt of Orthopedics, M L N Medical college, Allahabad, India
---
Physiotherapist
Dr. Mohd. Qadeer
Therepist Trainer
BUMS, DPT, DMT, CCH, PGDCBR, DTM
Member of Indian Academy of Cerebral Palsy
12 year career of rehabilitaion of children with Cerebral Palsy & pediatric disabilities
---
TRUSTEE
Mr Ramashanker Shrivastava
Mass communicator, Daly News Paper 'Aaj', Allahabad, India
---
Physiotherapist
Mr. Vinay Kr. Srivastava
Senior Therapist BPT Member of Indian Academy of Cerebral Palsy 10 year career in rehabilitation of children with Cerebral Palsy & pediatric disabilities
---
TRUSTEE
Mr Shailendra Singh
Chairman of Sangam construction, Allahabad, India
---
Physiotherapist
Mr. Amit Pandey
Therapist Incharge BPT Member of Indian Academy of Cerebral Palsy, 10 year career in rehabilitation of children with Cerebral Palsy & pediatric disabilities
---
Mr Deep Chandra Gupta
Mr Ved Prakash Singh
Mrs Ankima Mehrotra
Mr Shashi Mani Gautam
Mr Sanjay Dwivedi

SPECIAL EDUCATOR
Mrs Shashi
Mr Satyendra
Mr Pushyamitra Mishra
Mr Yogesh Mishra
Mr Shivam
Speech Therapist
Mr Banshi Lal
Mr. Ajay Mishra
Ms Preeti Soni
Mr Achyut Srivastava
Mr. Abhai Singh, Assistant therapist
Mr Jay Shaker Pandey, Assistant therapist

ORTHOTIC TECHNICIAN
Mr Lokesh Prajapati
Management
Trishla Foundation trust is managed by a team of personnel from different fields like medical, administration, media and social workers. Whole team is dedicated to provide care to the families coming from far flung places for rehabilitation of their children. We are trying our best to provide comfort zone to these children.
COORDINATOR
Mr Dileep Mishra
---
HUMAN RESOURCE
Mr Alok Singh
---
MEDIA ADVISER
Mr S K Dubey
---
MEDIA CONSULTANT
Mr R Shrivastava
---
CEREBRAL PALSY MEDICO SOCIAL CONSULTANT
Dr Varidmala Jain
---
COORDINATOR
Mr Vaibhav Shukla
---
TECHNICAL ASSISTANT
Mr Sachin Shukla
---
SUPPORTING STAFF
Mr Khannu Lal, Mr Chandan, Mr Sanjay Panda
---
Curriculum Vitae of Dr Jitendra Kumar Jain
Contribution of Dr J K Jain for Children with special need
Personal contributions of this silent worker are far beyond what we can imagine. In spite of his busy orthopaedic practice he has devoted his full time whole heartedly to this noble cause and when a poor little child comes to his door fighting with agonies of his life then there is no importance of money for him. Whenever a child with cerebral palsy comes, he/she is altogether a very special person to him and his team and again an untiring spell of work starts. Fifteen years back when he started his career in paediatric orthopaedics, there was not much technology in medical field for children with cerebral palsy in most part of the world. He took it as challenge and thought that no problem in this world is invincible with hard labor and devotion. He started taking training and developing his own ideas side by side for treatment of this complex problem. Initial results were enthusiastic but soon he came across a bigger problem; cost of treatment of these patients especially those from poorer section of society, need of a team of different specialist, physiotherapists and other persons of social interest to manage these children holistically and to bring them to main stream of the society. It was also very difficult to give an ideal surgical solution to needy children because at that time most of the surgical techniques did not help these children much and even some time they deteriorate. With this background and to provide comprehensive care to these children under one roof, he started trust Samvedna with the aim of providing latest available modality of treatment to these children and also for doing research work on cerebral palsy. In last one decade he has got trained himself as well his whole team upto the extent that hardly any child who came to his center did not get good responses or had gone back helplessly. Under his leadership the trust has got excellent recognition in the field of cerebral palsy by all print and electronic media. He has successfully organized six national meeting for parents and specialist working in the field of rehabilitation. In last ten years, he has given consultancy free of charges to thousands of children and has treated more than 3000 children with the success rate of 80% and even they are being integrated in normal schooling. Success behind this result was his concept of multimodal approach & dedicated team of rehab personnel working with him. This success rate is at par with response shown by most of the advanced centers in world. He along with his wife is also developing guidelines for the assessment and approach to children with cerebral palsy. But the story does not end here. Dream of Dr. Jain and his team now is to develop a CP Village where everything would be available for these children right from treatment to training in activity of daily living, elementary schooling to professional training, training institute for professional to research center. To fulfill this dream he got registered Trishla foundation in August 2014. He is determined to provide all kind of medical help to person from underprivileged section of society affected with any kind of physical disability through this foundation. His mission is to make underprivileged person with orthopedic disability self dependent so that they can live life happily and can become productive part of society.
List of Free Camps Under the Banner of Trishla Foundation
In last two year, under the banner of trishla foundation, he has organized
43 camps (4000 beneficiary)
in eight state:
Punjab- Ludhiyana
UP- Allahabad (2), Bhadohi (2), Faizabad, Bareily (4), Firozabad, Moradabad, Mirzapur, Varanasi, Partapgarh, Haridwar, Kanpur, Ghaziabad
MP- Jabalpur, Bhopal, Indore, katni (2), Gwalior
Hariyana- Panchkukla
Assam- Jorhat
Rajasthan – Bharatpur , Tizara, Baswada, Jaipur (2), Alwar, Mahabir Ji
Chhatisgarh –Korba, Raipur, Raigarh, Bilaspur, Rajnand gaon
Bihar- Siwan, Sitamarhi (2), Motihari (2)