DONATE & HELP NEEDY CHILDREN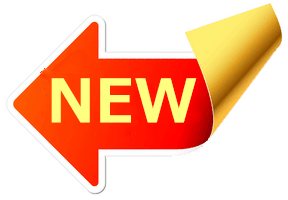 ACCOUNT NAME: TRISHLA FOUNDATION
ACCOUNT NUMBER: 520141001006248
IFS CODE: CORP0000533
BANK NAME: CORPORATION BANK GEORGE TOWN ALLAHABAD
World of Trishla
---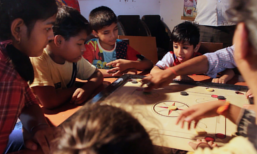 The world of Trishla has passed its journey of 13 years starting from year 2005, with high aim. Initially centre used to provide consultation to all difficult orthopedic problems but now this center is being recognized as a center of excellence in providing comprehensive care in the field of pediatric orthopedics & reconstructive surgery. Center has given new hope of life in more than ten thousand children with different orthopedic problem like congenital anomalies (Club foot, CDH, Proximal femoral deficiency, fibular hemimelia , tibial hemimelia), cerebral palsy, post polio residual deformity, limb shortening, chronic osteomyelitis with joint & bony deformity, meningo-myelocoele. initially it supported Samvedna Trust with technical & funding support for their social cause and provide all kind of helps to children with cerebral palsy since 2005. At present it has Trishla Orthopedic Clinic with well developed Rehab Center. Now with increasing requirement of bigger platform for social cause Trishla foundation was registered on 12th august 2014 as formal organization to deal with all kind of medico social and financial help to needy people with neuro-orthopedic disability and to continue research work on childhood disability. & Trishla Foundation. Major surgeries are being performed at private hospital set up equipped with all major facilities.





---
Disability is a matter of perception. If you can do just one thing well, you're needed by someone."
– Martina Navratilova

"It was ability that mattered, not disability, which is a word I'm not crazy about using."
– Marlee Matlin

"The only disability in life is a bad attitude."
– Scott Hamilton

"Disability is not a brave struggle or 'courage in the face of adversity'. Disability is an art. It's an ingenious way to live."
– Neil Marcus

"For me, disability is a way of getting some extremity, some kind of very difficult situation, that throws an interesting light on people."
– Mark Haddon
CP Village: A World for Cerebral Palsy children
---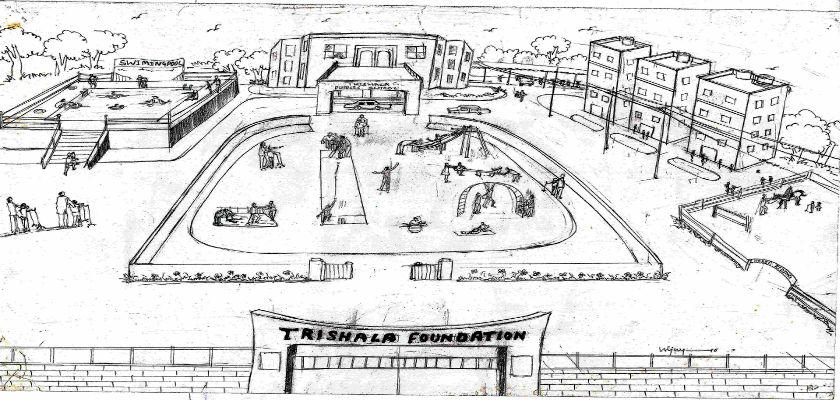 In our modern society, where everyone is looking for healthy & meaningful life, still we have very limited opportunity for CP affected person. It is very important that CP persons should be made ambulatory and independent as much as possible so that they can plan out life in their way in a CP friendly environment. For completion of this task we are planning to start CP village in near future, where everything would be available for CP children at one place including assessment, treatment, rehabilitation, early education and temporary stay of parents along with their CP children. So that they can stay for total rehabilitation and they can go back to home and join main stream school. In the village we are planning to have a team of rehab personnel, specialist, social worker and counselor to fulfill our objective. In this center we will provide all kinds of help to these children so that cerebral palsy affected persons can improve their ability for living good quality of life without hesitation and fear. There is plan to start inclusive schools, playgrounds, horse riding, hydrotherapy, disable friendly library, internet facilities and training cum research institute. At present we have a CP home with facility of families stay, in-house therapy & training in activity of Daily living, facility of transportation and social interaction in various forms.
Latest Event & Conference
---
What's Upcoming
---
Upcoming Free Assessment and Training Camps for Children with Cerebral Palsy and their family
25th  AUGUST- JAIPUR

8th SEPTEMBER- MIRZAPUR

15th SEPTEMBER- AGRA

22nd SEPTEMBER- GHAZIABAD

13th OCOBER- GORAKHPUR

20th OCOBER – PATNA
3th NOVEMBER- BAREILLY
CONTACT MR VAIBHAV SHUKLA ON 9935102728 FOR MORE INFO ABOUT VENUE, TIME & APPOINTMENTS
Cerebral palsy
---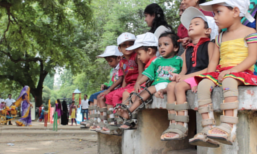 In our society there are lots of myths about this problem, like these children can't have good quality of life, they will remain disable for whole life and most of them are mentally retarded and can't do much in their life and so on… But this is not the whole truth. It is proven fact that with early intervention more than 80% children can be given fully acceptable life in society. Quality of life & survival in Cerebral Palsy affected children with ambulatory capability with or without walking aid is roughly equal to normal population. More than 70% children with mild to moderate affection have nearly normal IQ. They can be active, productive members of their communities. They can have jobs, live independently, marry, have children & retire. They can even excel in the activity given to them. But this can happen only when every parent and other members of society know about different aspects of cerebral palsy and give them a chance of good quality of treatment.
Pediatric Disabilities
---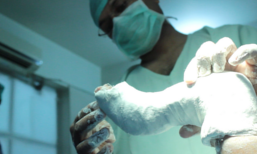 Pediatric Disabilities are challenge for medical society. Now with advance medical & surgical intervention, we can save many children from long term disability. Children can be affected by congenital problem of musculoskeletal systems like partial or complete deficiency of limb, club foot, DDH etc. Neuromuscular disorders are Cerebral palsy, muscular dystrophy. Neurological disorder which can affect children are spina bifida, autism, epilepsy, attention deficit disorder etc. Various other problems like genetic disorders such as down syndrome & metabolic diseases, developmental disorder like bony deformity and acquired disorder like rickets, musculoakeletal infection & trauma etc can also effect growing children. All these problem can present children from mild to severe form and if not managed in early phase with good quality of treatment the children can remain handicapped for whole life. We accept these challenges and try to provide latest & innovative techniques of intervention to get complete pediatric orthopedic cure. In last one decade, we have given new lease of life to thousands of children affected with various kinds of orthopedic problems. We help hundreds of children from poor socioeconomic backgrounds to get rid of disability by utilizing latest & proven concept of surgical & medical management in these children.
कृपया ध्यान दें
---
सेरेब्रल पालसी जीवन पर्यन्त रहने वाली समस्या है । किसी भी पद्धति से इसका पूर्ण निदान संभव नही है । हमारा प्रयास ऐसे बच्चों के जीवन को बेहतर बनाना है । इन बच्चों के इलाज में ऑपरेशन एवं फिजियोथेरेपी का प्रभाव सीमित लेकिन अहम होता है । इनका स्वास्थ्य होना बिमारी की तीव्रता, उम्र और अभिभावक की सक्रियता पर निर्भर है ।
Activities
---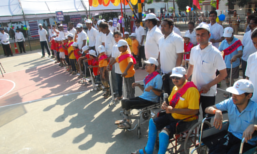 Trishla Foundation regularly organizes many activities for cerebral palsy affected children & their families with the aim to make them self reliant so that they may lead a normal life in the society. Most of the activities are being planned toward creation of social space for them, to increase awareness regarding CP in the masses; their right to existence in the society. For this purpose, we organize awareness program cum camps, workshop cum CMEs, Conferences, CP fairs, games for special children, art and cultural exhibition, etc. We take the children to picnic spots at regular period for social exposure. We also organize indoor & outdoor events for exploring extracurricular activity & increasing confidence and sportive spirit. We celebrate National cerebral palsy day, various Indian festivals and our annual function at grand level.
Physiotherapy: Inspired by Yoga
---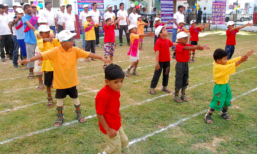 Cerebral palsy presents itself in various types such as spastic, hypotonic, athetoid and dystonic, out of which athetoid & dystonic variety are very difficult to manage. Routine physiotherapy is not of much use to these children. They are also under lot of physical, mental stress. Both these issues can be managed very well by utilizing the concept of meditation & yoga. These yogasanas are also useful in spastic cerebral palsy . This meditation and yoga helps in relieving anxiety and relaxing the muscles which help in therapy in turn. We utilize this concept in many difficult situations and are getting excellent outcome in non-responding individuals.
Want to find out more?
If you would like to find out more about how we can help you or if you have any suggestions/queries, please give us a call or drop us an email.
Cerebral Palsy – An Overview
Cerebral palsy is the term used to define most common neuromotor disorder of childhood that occurs due to damage in the developing brain in utero, infancy or in early childhood up to 3 year age, and after that it permanently affects body movement and causes lack of muscle coordination. Brain lesion don't get worse over period of time but physical disability can regress, remain same or may improve with time depending upon treatment intervention. half of these children can have one or more other problem like problem in speech, hearing, vision, convulsion, recurrent infection.
Advantage of New Techniques
Result of traditional surgery in cerebral palsy is unpredictable, some feel better and some worse following surgery. Now with the advance technique and well planned surgery, child always get good outcome. Well performed surgery on properly selected patient give good result provided the rehabilitation after surgery is carefully managed. surgical intervention is required mostly in spastic variety and planned only after detailed evaluation . Nowadays, we focus more on lever arm correction & aponeurotic release at musculotendinous junction so weakness and recurrence are rare.
Recent Advancements
Earlier surgery in cerebral palsy was performed in staged manner. but now days all the deformities and affected musculo-tendinous complex are operated in single setting anesthesia (SEMLS) so that child can be saved from repeated surgical intervention. Result is always better if every deformity in the body is corrected simultaneously after detailed evaluation by gait analysis, physical examination and recheck of physical finding during anesthesia which should be followed by well planned physiotherapy & brace. ideally surgery should not delayed too much nor should be done too early.
Major causes of Cerebral Palsy in Children
Cerebral palsy occurs because of brain insult in-utero, during delivery or after delivery up-to 3 year of age. Major causes are in-utero infection like toxoplasmosis, rubella, cytomegalovirus (TORCH Infection), genetic factor, brain structural problem, sever jaundice, hypoxia in premature & low birth weight baby, infection and brain trauma.